Centers for Diving in Tossa de Mar
Av. Raimon de Penyafort 11, Local 3, TOSSA de MAR
Guided departures every day 9: 30,11: 30 and 16: 30h
Minimum boat trips 3 divers
Possibility of guiding, renting complete equipment, and hiring of daily, weekly or annual insurance
Enric Granados, 5, Tossa de Mar
Te ofrecemos una buena variedad de puntos de buceo en la zona de la Costa Brava para que puedas escoger sea cual sea tu nivel de certificación y preferencias.
La zona de la Mar Menuda tiene varios puntos de acceso: la propia playa tanto el lado izquierdo como el lado derecho y por la bañera de ses dones. El tipo de entrada que usemos dependerá de las condiciones meteorológicas, la hora y la ruta que vayamos a hacer.
Habitualmente tenemos entre 2 y 4 salidas al día, dependiendo de la temporada del año. Los horarios de las salidas de buceo más habituales son a las 9:00, 11:30 y a las 16:00. Si no te va bien uno de estos horarios, contáctanos y seguro que encontramos una opción personalizada para ti.
El nivel mínimo para poder realizar una de nuestras salidas guiadas es Scuba Diver PADI o Open Water Diver PADI o de cualquier otra certificadora.
A parte de nuestras salidas de playa, también ofrecemos salidas en barco en Tossa de Mar.
No hay mínimo de buceadores para nuestros salidas y simpre trabajamos con grupos muy reducidos, un máximo de 4 buceadores por guía para que puedas disfrutar de la experiencia del guía y te sientas seguro todo el tiempo. Nuestros guías siempre disponen de las titulaciones necesarias para cumplir los estándares PADI.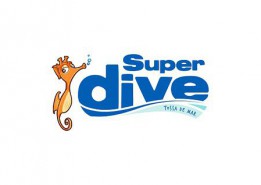 C/ Lope Mateo 1, Tossa de Mar
We go diving every day of the year. We guide you in small groups, singles, boat trips, night dives and even the most fun themes.
We have the most newly-made facilities of Tossa de Mar. With huge spaces to change you, classrooms for training, photosub area, showers, soap, hair dryer, lockers
Our star dive is La Mar Menuda. Suitable for all levels and always different. But we also have many others that will surprise you. Do not miss them