The base port for the Illes Medes
Centers for Diving in L'Estartit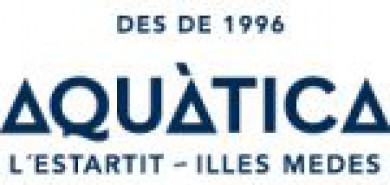 CAMPING LES MEDES Paratge Camp de l'Arbre s/n , L'Estartit (17258)
All our dives are by boat and within the Parc Natural del Montgrí i les Illes Medes. We limit the number of divers per trip to be able to dive quietly and with comfort, both on the boat and underwater. And in addition, we do two or three small groups, accompanied by one of us, to dive between fish... and not between divers! And all this with the idea of offering you a RESPECTFUL diving, about the environment and about divers themselves.
de la Cala Pedrosa, 1, L'Estartit (17258)
With the warm clear waters it is a paradise for the photographer or videographer. Depths generally are from 10 or 15m at most sites down to depths well in excess of 50m, so divers of all levels can be satisfied. There are in the islands many beautiful and safe caves and drop-offs which must be seen to be believed!
Avinguda Grecia , 5, L'Estartit (17258)
The Medes Island Marine Reserve it's formed by a group of islands located just in front of the village. The reserve is characterised by its bustling quantity of marine life, mainly by the large groupers which can be found at shallow depths.These great animals approach divers fearlessly with curiosity, wreathed in clouds of breams, with eagle rays scampering about the bottom amid small schools of barracudas. Divers will awe at underwater caves and sea walls teeming with gorgonians. These conditions, unequalled in all the Western Mediterranean, makes the Montgrí's coast and the Medes Islands one of the best places for any diver.
Eivissa , 17, L'Estartit (17258)
We propose daily dives on the Coast of The Park Natural of Montgrí, Illes Medes, Baix Ter, with the possibily of double tank dives.
Our guides are acrredited by the Generalitat as Guides of The Park Natural of Montgrí, Illes Medes, Baix Ter.
Our boat is very confortable, with a big dry zone, so we do everything on the boat, from getting change to setting up the gear. After the dive we change to dry clothes, have a nice coffee and we are back to the harbour warm and relaxed!
There is plenty of dives sites available: nice and easy shallow reefs, walls withs coral, cavern, wreck…
We, as a familiar diving school, only take 4 divers at a time, to ensure everyone's confort and security.
The guides are Padi and SSI Instructors with more than 10 years of experience of dive leaders in the area.

C/ Rossinyol 1, 17257 Torroella de Montgrí
Costa Brava is an incomparable location for scuba diving, so in Lassdive we arrange dives for all levels and throughout the year. Our experienced instructors will always accompany you to offer you the best guidance both if you want to improve your technique as if you want to put into practice the knowledge learned in a course that you have just finished.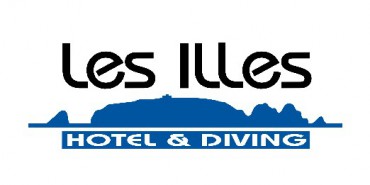 Carrer les Illes, 55, L'Estartit
The good infrastructure and location on the Costa Brava makes Les Illes an ideal center for diving on the Medas Islands in L'Estartit. With more than 20 years of experience, Les Illes has a team of international diving guides and instructors dedicated to provide the best services for professional divers and diving lovers. The diving center Les Illes provides facilities for cleaning, drying, storing of the diving equipment, charging batteries, and making small repairs as well as showers and toilets on your return from the diving trip. Additionally, the center has a room available where you can organise events such as meetings, conferences and courses. But this is not all: At Les Illes you also benefit from a free equipment transport service to the boat that is 5 minutes walk away and the possibility of renting all diving equipment needed. To best enjoy your dives on the Medas Islands you even have the option to use nitrox. The diving center Les Illes organises 4 boat trips per day, 2 in the morning and 2 in the afternoon, and has a fleet of boats especially prepared for diving activities. Leave everything behind and come to enjoy some unforgettable diving holidays on the Medas Islands in L'Estartit and on the Costa Brava.

Passeig Marí­tim , 13, L'Estartit (17258)
Medaqua is located in l'Estartit. The geographical location and the climate of the Costa Brava make this area an ideal place to enjoy a pleasant and comfortable dive. We are at the heart of the Costa Brava, only a mile away from the marine reserve of the Medes Islands, a natural privilege to all who visit this area of the Mediterranean coast. These islands are protected for more than 20 years ago, and is one of the most important and precious diving sites of the world.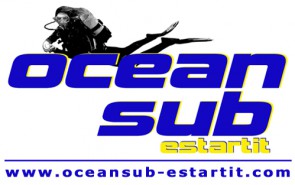 Salines , 23,
With OCEANSUB-Estartit you will always find the perfect dive: Wrecks, like Reggio; caves like La Vaca, El Dofí, the Pedrosa, Ferriola... and much more; impressive walls of gorgonias like the ones awaiting you in Furió Fito and Canons de Tamariu. Also we accompany you to the Medes Islands.