Aquatica
At Aquàtica we have been offering a relaxed and pleasant atmosphere, as well as highly professional advice since 1996. Come enjoy the seabottom at l'Estartit and at the Montgrí, Medes Islands and Lower Ter Natural Park. We are open year round!!! You're invited to get to know us through these pages and to visit us soon. You will feel WELCOME !!!
The theory sessions are definitely not the most fun in a scuba diving course. Nevertheless, they get much better if held in a classroom like ours, equipped with TV set, dvd, whiteboard and all PADI teaching equipment, although with the PADI e-Learning courses we avoid spending too long on these!.
During the diving courses and before diving in the open sea, diving trainees must practice in the pool. Ours is conveniently located right next to our classroom, gear storage room and office.
The toughest part of scuba diving? We think so! But we need to take good care of our equipment and we make that as comfortable as possible for you.
Dressing room and showers, where we can change comfortably and take a nice warm shower after our dives.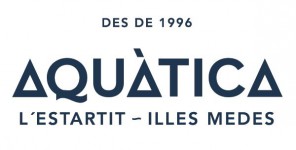 L'Estartit (17258)
CAMPING LES MEDES Paratge Camp de l'Arbre s/n

(+34) 972 750 656
Hours
Open from MO-SA 9:00 h - 18:00 h. Sundays 9:00 h - 14:00 h.
Languages
Catalan
Spanish
English
French
Italian
Services
1 Boat for 16 Divers
20 Rental Gear
Nitrox and Air Compressors
Dress rooms and Showers
Own pool at the Dive Center
Daily trips
Especialized in low impact diving
Prices
Single Dive: from 36€
10 Dives pack: from 320€
Illes Medes Tax: 5,10 €/dive
Full Gear Rental: 20€/day
Single piece Rental: 7€/piece x day
Daily Insurance: 6€
Weekly Insurance: 18€
Year Insurance: 40€
Center activities
Diving
All our dives are by boat and within the Parc Natural del Montgrí i les Illes Medes. We limit the number of divers per trip to be able to dive quietly and with comfort, both on the boat and underwater. And in addition, we do two or three small groups, accompanied by one of us, to dive between fish... and not between divers! And all this with the idea of offering you a RESPECTFUL diving, about the environment and about divers themselves.
Try diving
Are you up for trying diving? This is your opportunity to discover the underwater world in one day. For us this is not only taking you underwater by the hand for a while. We want you to experience the first feelings of a diver. That's why our Try dive follows the SSI Try Scuba Diving and PADI Discover Scuba Diving standards TOTAL DURATION: about 3,5 - 4 hours.
Snorkeling
Come with Aquàtica Illes Medes to discover the sea bottoms of Parc Natural del Montgrí, Illes Medes i el Baix Ter!!.
Courses
The goal of our diving courses is to train good divers who will achieve not only confidence and a high level of skill but also awareness of the fragility of the sea beds they will visit . With this purpose in mind, we put special emphasis on mastering buoyancy to avoid unintentional contact with the bottom, as well as for more comfortable and safer dives. Don't forget we are in the Natural Park of the Montgrí and the Medes Islands!
Apnea
First freedives
Freediving courses
Freediving exploration outings