Xaloc Diving Center
Our dive centre opened in January 1996, by Ramón Siliceo and Mercè Canyet.
Ramón has a wide reputation in the diving world. He obtained his first diving certification in 1982 within the official Spanish system during that time. At that time he realized how much he enjoyed teaching diving, so he became a qualified instructor in a diving centre in L'Estartit.
After 11 years of experience as a diving instructor, and then 3 years as a manager, he has acquired an impressive amount of knowledge about diving organizations (PADI Instructor, SSI Instructor, FEDAS/CMAS Instructor 3***, DAN Instructor, HSA Instructor, DSAT Instructor, MFA Instructor, SVBI Instructor, etc.). Later on he got the "Instructor Trainer Degree in Recreational Diving (PADI Course Director), Tec Diving (DSAT Instructor Trainer) and also First Aid (EFR Instructor Trainer), and that was when he decided to open the Xaloc Diving Centre in L'Estartit with his wife, Mercè, who is also a qualified diver.
At the beginning of 2021 he endorses the SSI philosophy and becomes an SSI Instructor Trainer.

The main goal that Ramón had when he opened the Xaloc Diving Centre, was to create a small but successful business where he could get clients, that eventually become friends.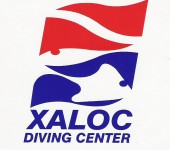 L'Estartit (17258)
Eivissa , 1

+34 972 752 071 - +34 670 279 774
Hours
From 10am to 1pm and from 4pm to 8pm
Languages
Catalan
Spanish
English
French
Services
Dive trips to the Parc Natural Medes - Montgrí
Diving baptisms
Snorkeling in the Illes Medes
SSI courses (Initiation, advanced, rescue and specialties)
SSI Professional Courses (Divemaster, Instructor, A.I.T.)
Technical Diving Courses
Store specialized in diving equipment
Approved repair workshop Aqualung, Beuchat, Apeks, Scubapro, Cressi, Mares
Prices
Check the center's website
Center activities
Diving
Center accredited by the Generalitat to operate diving and snorkeling services in the Illes Medes and Costa del Montgrí.
Natural Park of Illes Medes and Costa del Montgrí.
Try diving
For us, a dive baptism is not a throwaway activity. The baptism must be, and it is, an experience in itself. The first time we all have contact with the diving team, we are completely surrounded by water ... and we continue to breathe! We see the fish in our same dimension ... everything becomes a unique experience that will mark the rest of our lives ...
Therefore, we consider our baptisms as the first part of a diving course.
Our baptisms, which follow international standards of the SSI organization, consist of:
1 theory talk,
1 immersion in the pool, with some exercises that will give us confidence
1 immersion in the sea, from a boat
The duration of the complete program is about 4 hours and 1/2.
Snorkeling
Center accredited by the Generalitat to operate diving and snorkeling services in the Illes Medes and Costa del Montgrí.
Courses
SSI "DIAMOND INSTRUCTOR CENTER"
Courses from Scuba Diver to SSI Instructor