Pecio / -20m / -32m / (Palamós)
El Boreas es un barco de la segunda guerra mundial hundido en 1989 para la práctica de la inmersión. Se puede practicar la inmersión entre los -20 y los -32 m. Destacan las poblaciones de congrios, sargos y lubinas, adem&...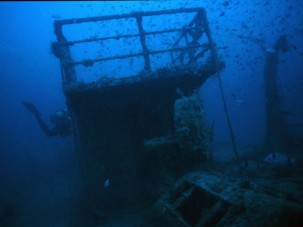 Wreck / -36m / -40m / experts
Sunken ship called "El Marmoler" for the load of marble it was carrying, still resting at the bottom of the sea. An essential dive for all expert scuba divers, as the ship still seems to sail, now on an ocean of sand.
Locatio...