Centers for Snorkeling in L'Estartit
CAMPING LES MEDES Paratge Camp de l'Arbre s/n , L'Estartit (17258)
All our dives are by boat and within the Parc Natural del Montgrí i les Illes Medes. We limit the number of divers per trip to be able to dive quietly and with comfort, both on the boat and underwater. And in addition, we do two or three sm...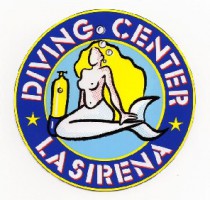 Passeig Marí­tim , 1,
...
Eivissa , 17, L'Estartit (17258)
We propose daily dives on the Coast of The Park Natural of Montgrí, Illes Medes, Baix Ter, with the possibily of double tank dives.
Our guides are acrredited by the Generalitat as Guides of The Park Natural of Montgrí, Ille...
C/ Rossinyol 1, 17257 Torroella de Montgrí
Costa Brava is an incomparable location for scuba diving, so in Lassdive we arrange dives for all levels and throughout the year. Our experienced instructors will always accompany you to offer you the best guidance both if you want to improve your...
Carrer les Illes, 55, L'Estartit
The good infrastructure and location on the Costa Brava makes Les Illes an ideal center for diving on the Medas Islands in L'Estartit. With more than 20 years of experience, Les Illes has a team of international diving guides and instructors dedic...

Passeig Marí­tim , 13, L'Estartit (17258)
Medaqua is located in l'Estartit. The geographical location and the climate of the Costa Brava make this area an ideal place to enjoy a pleasant and comfortable dive. We are at the heart of the Costa Brava, only a mile away from the marine reserve...
Ctra. Platera s/n Local A,
...
Passeig Marítim , 10, L'Estartit (17258)
...
Eivissa , 1, L'Estartit (17258)
...