Centers for Try Scuba Diving in L'Estartit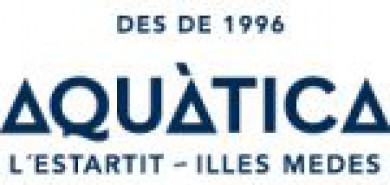 CAMPING LES MEDES Paratge Camp de l'Arbre s/n , L'Estartit (17258)
Are you up for trying diving? This is your opportunity to discover the underwater world in one day. For us this is not only taking you underwater by the hand for a while. We want you to experience the first feelings of a diver. That's why our Try dive follows the SSI Try Scuba Diving and PADI Discover Scuba Diving standards TOTAL DURATION: about 3,5 - 4 hours.
Avinguda Grecia , 5, L'Estartit (17258)
During the Discover Scuba Diving or Baptism experience you'll learn how to use the immersion equipment in shallow waters and you'll receive a quick and easy introduction to everything that is needed to explore the underwater world. You'll perform a basic knowledge practice in a swimming pool, guided and supervised every moment by an instructor. After that, once you have experimented for the first time what breathing with the autonomous equipment, you'll take a boat to perform your first lesson in open waters, in a quiet and shallow zone (between 6 and 10 meters) and you'll enjoy your first immersion during 20 minutes with an instructor by your side.
The immersion will be done in a point of the Montgrí coast declared Natural Reserve.
There's nothing like breathing underwater for the first time. After a few minutes you'll realize how easy scuba diving is.
Eivissa , 17, L'Estartit (17258)
First, a bit of paperwork, then we prepare the necessary equipment , we give a little lecture to have a basic understanding of security and HERE WE GO! We get changed on the boat, on the way to an ideal site for trydives for its shallow depth and diversity of life. There, we equip and entered the water. Before you dive we will make sure that all that we taught in class is clear. We do the final testing and .. enjoy! We have a 20 minutes dive to relax, enjoy the scenery, experience the feeling of weightlessness, forget everything and enjoy the first contact with the underwater environment .
Minimum age : 10 years
Development : 1 theoretical session , 1 dive in the sea

C/ Rossinyol 1, 17257 Torroella de Montgrí

Would you love to know how it feels being underwater and the freedom that gives you breathing with a bottle? You just have to try a diving introductionwith Lassdive and you will see thatno one is going to stop you! You can choose between doing the introduction in our swimming pool or doing it in the sea and you will receive your first certification that will allow you to upgrade your diving education.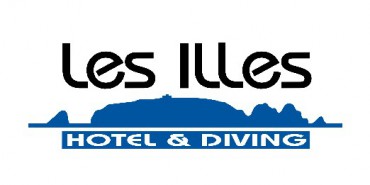 Carrer les Illes, 55, L'Estartit
This is an introduction into the world of scuba diving (with bottle) for all those who have never dived before. Discover this impressive and 100% safe activity where participants are individually supervised by qualified diving instructors. In L'Estartit you will get a presentation about the activity explaining the basics of diving. Afterwards the participants are equipped with a diving suit, a mask, and fins. Then a boat brings us to a protected and shallow cove (el Falaguer) that is the ideal place for your first dive. Once the boat is fixed all participants will be fully equipped (bottle, weights, diving jackets, etc.) and we can start our dive. The dive will take some 20/25 minutes and has a maximal depth of 12m.

Passeig Marí­tim , 13, L'Estartit (17258)
Initiation course on diving in an autonomous diving suit (with compressed-air cylinder). Medaqua runs this exciting, 100% safe activity in the sea, with a qualified diving instructor accompanying each participant individually.
On arrival at L'Estartit, there is an introduction to the activity, with a video explaining the basics of diving. Prior to departure, participants are provided with wetsuits, mask and fins. The boat then brings the group to Falaguer, a sheltered, shallow-water cove which is an ideal place for learning to dive.
When the boat has moored, participants are helped into the heavy equipment (air cylinder, lead weights, jacket, etc.) and start to dive. The actual dive lasts for 20-25 minutes, at a maximum depth of 12 metres. A qualified diving instructor accompanies each participant individually.
The diving baptism is safe and easy, and is an ideal first approach to this thrilling sport. No diploma or previous experience is necessary.