One of the best diving locations in Costa Brava
Centers for Diving in Cap de Creus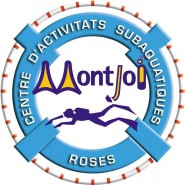 Roses (17480)
The diving center has the necessary infraestructures to guarantee the security of all divers.
Our boat, the MONTJOI, and our compressed air station it perfectly adapts to the activities that we propose and every year we renew the suba gear.
And we are placed right in front the beach where you also can count with the advices of our scuba diving instructors.
Martínez Lozano, 5, Llançà (17490)
Nuestra zona de buceo es la parte norte del PARC NATURAL DEL CAP DE CREUS, donde no encontraremos carreteras, cosa que hace que conserve su encanto. La costa, de relieve irregular, con puntas, rincones, calas, islas… nos proporciona a menudo los sitios ideales donde encontrar las paredes y fondos deseados.
Los fondos son aptos para los diferentes niveles; por lo tanto, podemos hacer inmersiones desde la cota 0 hasta 20, 30 o 40 metros de profundidad.
Las fotos y vídeos que acompañan esta página muestran la riqueza de este paisaje coralino. Diversidad de especies de peces, anémonas, esponjas, gorgonias y corales llenan estos fondos de paredes irregulares.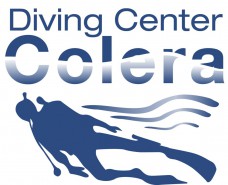 Colera (17496)
PARQUE NATURAL DEL CAP DE CREUS
Un entorno preservado que nos hará disfrutar de las mejores inmersiones de esta zona. A 20 minutos en barco encontraremos fondos profundos, impresionantes paredes de gorgonias, aguas nítidas, coral y un sinfín de fauna marítima.

RESERVA MARINA DE BANYULS
A 15 minutos en barco encontraremos la Reserva Marina de Banyuls que, a poca profundidad, nos hará disfrutar de un sinfín de vida animal. Fondo hasta los 25 metros.

ZONA DE INTERÉS PESQUERO COLERA - PORTBOU
En esta zona, aparte de permitirnos hacer inmersión en condiciones meteorológicas adversas ya que queda al abrigo de los fuertes vientos y a poca distancia del puerto, podremos ver langostas, .sards, morenas, ....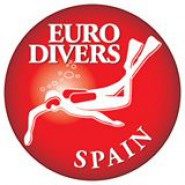 Cala Jóncols , Cala Jòncols S/N, Roses (17480)
Dives from the diving boat or from the beach. Discover the splendor, variety and richness that this Mediterranena alcove has to offer.
Càmping La Ballena Alegre, Sant Pere Pescador (17470)
Fun Dives
We are at 5 minuts away from L'Escala close to Sant Martí d'Empúries ruins, in Costa Brava.
- We do three dives a day: 08.30h, 11.00h and 16.00h.
- All our dives are guided by a Divemaster or Instructor.
- Steel Tanks 5L 10L 12L and 15L , DIN and International.
- Free Parking for our clients..
All our rental equipment ia sterilized and desinfected by Ozone.
Also our water tanks for clean out, are enriched by Ozone, so all our customers equipment is sterilized and desinfected too.
Our Boat is a Zodiac Valliant 350cc, 20 places.
You will always find fresh water and fruit on the boat.
Security it is always our priority, this is why all our dives are guided by a Divemaster or an Instructor.
They will show you the best of the dive sites arround, feel secure and help you in anything you may need.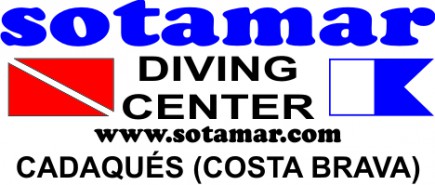 Avda. Caritat Serinyana , 17, Cadaqués (17488)
Everyday departures to discover the more than 20 diving sites for all levels, on the spectacular coast between Cap Norfeu and Cap de Creus. The great variety of diving sites guarantees a diversity of options and allows us to programme trips depending on the weather conditions and the state of the sea, looking for the most sheltered sites to guarantee a safe, pleasant dive. All the diving excursions are guided. Extra trips and nocturnal dives can also be programmed.