Centers for Diving in Cala Montjoi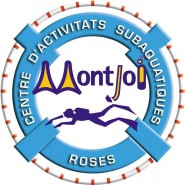 Roses (17480)
The diving center has the necessary infraestructures to guarantee the security of all divers.
Our boat, the MONTJOI, and our compressed air station it perfectly adapts to the activities that we propose and every year we renew the suba gear.
And we are placed right in front the beach where you also can count with the advices of our scuba diving instructors.