Centers for Try Scuba Diving in Cap de Creus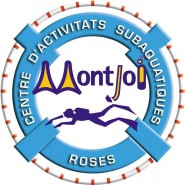 Roses (17480)
The best way to begin into the diving world. A dive in 3 meters depth with a dive instructor.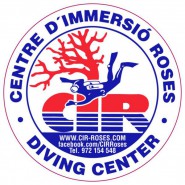 Gran Via Pau Casals , 12, Roses (17480)
During the Discover Scuba Diving or Bautism experience you'll learn how to use the immersion equipment in shallow waters and you'll receive a quick and easy introduction to everything that is needed to explore the underwater world.
You'll take our boat and you'll enjoy your first dive in a diving spot of the Parc Natural de Cap de Creus, always supervised by an instructor.
You are about to embark on one of the most exciting and spectacular adventures possible!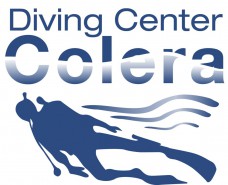 Colera (17496)
Bautizo inmersión:
La primera sensación de respirar dentro del agua. Incluye todo el material necesario, el transporte en barco y un briefing con explicaciones de un instructor. Máx. profundidad: 6 metros Requisitos: A partir de 10 años y saber nadar. Duración: máx. 3h (20 'inmersión)

DSD Discover Scuba Diver:
Consta de 2 sesiones. Una primera con explicaciones teóricas y ejercicios en la piscina y la segunda una inmersión en el mar. Máx. profundidad: 6m. 1 sesión piscina + 1 sesión mar. A partir de 10 años. Requisitos: A partir de 10 años, saber nadar y declaración médica.

Y para los más pequeños ...

Bubble Maker:
Las primeras respiraciones en el agua en la piscina. Los más pequeños de la casa aprenderán y descubrirán el mundo del submarinismo de forma segura, lúdica y divertida! Máx. profundidad: 2m. A partir de 8 años. 1 sesión en la piscina.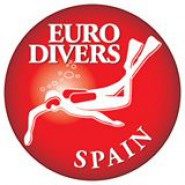 Cala Jóncols , Cala Jòncols S/N, Roses (17480)
To discover diving, an activity to familiarize yourself with the equipment and perform your first dive accompanied by our monitors, both in the pool and in the open sea. From 10 years.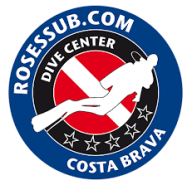 Port Pesquer - Local comercial 4, , Roses (17480)
Te has preguntado alguna vez qué se siente al respirar bajo el agua? Si quieres averiguarlo pero todavía no estás lo bastante preparado para dar el salto a un curso de certificación, el programa Discover Scuba Diving o bautizo de buceo te permitirá probar el buceo para ver si te gusta.
Aunque no es una certificación real de buceo, durante la experiencia Discover Scuba Diving o bautizo de buceo aprenderás cómo utilizar el equipo de buceo en agua poco profunda y recibirás una fácil y rápida introducción a todo lo que se necesita para explorar el mundo subacuático.
Ademas ¡puedes obtener créditos! Si tu programa Discover Scuba Diving incluye una inmersión real en aguas abiertas, tu experiencia puede contar para la certificación PADI Open Water Diver, situándote un paso por delante cuando lo decidas hacer.
Càmping La Ballena Alegre, Sant Pere Pescador (17470)
Try Scuba Diving program is your first step to become a real diver!!
This program allows you to get in touch with the basic knowledge about Scuba Diving, Pool session and one dive in the sea with an SSI Instructor.
At the end of this experience you will be certified as Try Scuba Diving, this means that you have completed the firts part of the Open Water Course, in case you want to continue with your formation, we take this as a credit to finish your OWD (Open Water Diver).
Try Scuba Diving Program includes:
- Online digital Theory
- All Scuba Diving equipment.
- AXASUB Diving Insurance.
- Try Scuba Diving SSI Certification.
Minimum age: 10 years old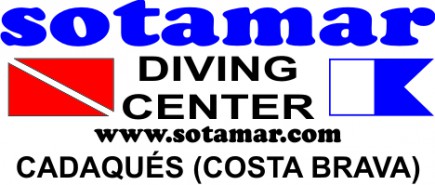 Avda. Caritat Serinyana , 17, Cadaqués (17488)
Daily trips with all equipment included. Theoretical introduction to the activity with boat trip and professional guides.